Ramble up to the North Shore for a pre-holiday getaway!  Join us at Fitger's Brewhouse on Friday, 12.12 at 10pm, and Sir Benedict's Tavern on the Lake on Saturday, 12.13 at 9pm.
ABOUT SISTERTREE

SisterTreeMusic.com is the Website for SisterTree, a duet featuring Dee Brust and Kerri Joy.  Here are a few of our nostalgic underpinnings.
Roots
Picture a night of tunes and friendships new and old, seeking the alchemy of fulfillment in the glow of comrades circled in song.  Twists and turns of phrase and plot brought Dee and Kerri together in just such a setting.  When local singer-songwriter Shawn McBurnie and his MN Arts Board grant project titled "Fearsome Critters" re-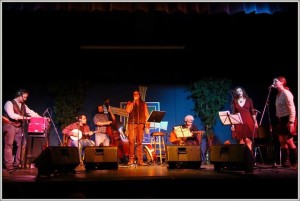 imagined the tall tales of river workers, loggers, miller workers and miners as fodder for song, the ensemble brought new breath and strains to yarns that had grown little-known since they were first spun by our forebears 'round the fire after a long, grueling day.  In this musing of post-mythic Northwoods revivalism, Kerri and Dee found magic in the spontaneous harmony line–entwining voice and hopes with another can be intoxicating.
Shoots
Thus, singers and stringers, Dee from Minnesota and Kerri from Northwest Montana, instantly recognized the spark of creativity and possibility, and set out to explore their own distinct sound.
Canopy
We render radiant, expansive harmonies for strings and voices, original and traditional tunes and folk ballads, favorites and downright far-fetched selections suited to many occasions.  For ceremonies and celebrations, festivals and front porch parlors, we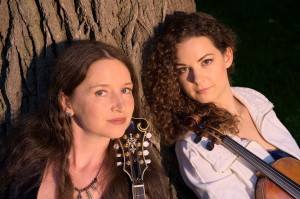 bring you musings that are grounded in Traditional Roots, Celtic and Americana.  Exploring with an Independent spirit, roving over the wild and storied landscapes of life, collecting, tinkering, and translating our heritage, we envibe with the rhythms of sugarplums dropped in the forest.