The Wapiti Historical Rendezvous is going to be a beautiful family outing!  Demonstrations, costumes, wares and bartering.  Peer through this window into our state's history kept alive by the buckskinners and re-enactors gathered here.
ABOUT SISTERTREE

SisterTreeMusic.com is the Website for SisterTree, a duet featuring Dee Brust and Kerri Joy.  Here are a few of our nostalgic underpinnings.
Roots
It all began with local singer-songwriter Shawn McBurnie and his MN Arts Board grant project titled "Fearsome Critters" (pet-named "The Post-Mythic Northwoods Revivalists" by Dee). Shawn looked to the tall tales of river workers, loggers, millers and miners for inspiration, writing original songs to breathe life back into yarns which have grown little-known since they were first spun around the fire after a long, grueling day. Shawn brought together a circle of friends representing multitudinous musical influences to regale each other with hyperbole and pour forth instrumentation and harmonies to complement his work. The result was Shawn McBurnie and the Slight Exaggerations, a group who comes together solely to play these playful, plucky, sometimes sinister songs at various local venues.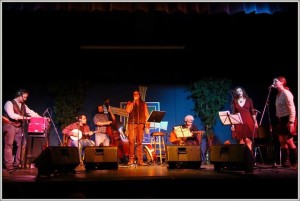 Shoots  This Fearsome project was the seed of beginnings for SisterTree; Slight Exaggerations mandolin player and vocalist Dee Brust was introduced to Kerri Joy, an Exaggerated fiddle addition to the Critters project and a recent transplant to the Twin Cities from Northwest Montana. The two instantly recognized the spark of creativity and possibility, and set out to explore their own distinct sound.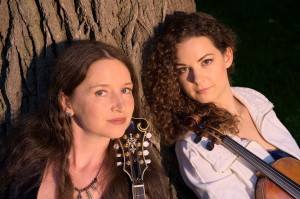 Canopy  We render radiant, expansive harmonies for strings and voices, original and traditional tunes and folk ballads, favorites and downright far-fetched selections suited to many occasions.  For ceremonies and celebrations, festivals and front porch parlors, we bring you musings that are grounded in Traditional Roots, Celtic and Americana.  Exploring with an Independent spirit, roving over the wild and storied landscapes of life, collecting, tinkering, and translating our heritage, we seek the alchemy of fulfillment through self-expression.