Roots
Picture a night of tunes and friendships new and old, seeking the alchemy of fulfillment in the glow of comrades circled in song.  Twists and turns of phrase and plot brought Dee and Kerri together in just such a setting.  Coiling cables, hoisting speakers, and buckling shoes and giving their all, they have come a long way from whiffling sound effects and harmonies in studio with local singer-songwriter Shawn McBurnie and his MN Arts Board grant project titled "Fearsome Critters," where they re-imagined the tall tales of river workers, loggers, mill workers and miners as fodder for song.  Where that ensemble brought new breath and strains to yarns that had grown little-known since they were first spun by our forebears, SisterTree has come to animate and deluge with sound and solace the worker, the protector, the wearied parent, the lonesome soul, the rowdy friend, and the kindred spirit.  In their musing of post-mythic Northwoods revivalism, Kerri and Dee found magic in the spontaneous harmony line–and together they conjure something new.
Shoots
Thus, Dee from Minnesota and Kerri from Northwest Montana, instantly recognized the spark of creativity and possibility, and set out to explore their own distinct sound.  Seeing each other through all kinds, the depth of their chosen sisterhood is reflected in the pooling of energy that is a source of joy to behold.
Canopy
SisterTree renders radiant, expansive harmonies for strings and voices, and kicks it back with old favorites and far-fetched selections grounded in Celtic and Americana Roots Traditions.  Roving over the wild and storied landscapes of life, they envibe with the rhythms of sugarplums dropped in the forest.  From lilt to throttle, they are Gaia's sirens atop the scrape of a mountain ridge, awash in an avalanche of symbiotic energies hauled up from the bones of earth to the starlight.
A little bit about Dee:
Dee began her journey as a musician playing back tunes on pianos in the days when climbing up onto the bench was still a bit scary.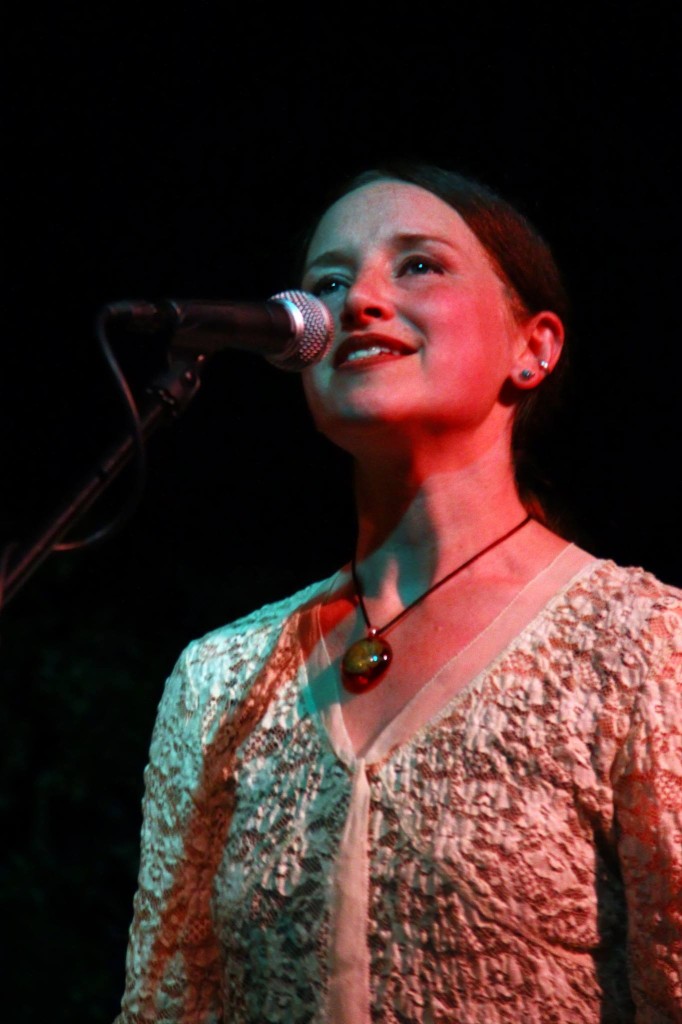 Dabbling with instruments, theatrics, and humanitarian works as an effective means of escape from the ivory tower of scholarship, Dee has always sought music and kindred spirits to balance and fulfill her wide-open heart. Having performed and recorded with children's choirs and traditional musicians, for historical reenactments and cultural exhibitions, Dee's excitement on stage only grows with each opportunity to share her music. She connects with each audience member, wondering just how their experiences will entwine with hers as sweet sounds and shared energy are released into the world. Dee has reveled in opportunities to perform at Celtic and International Festivals, the MN Renaissance Festival, parks and nature centers, churches, Irish pubs, Tot Carnivals, classrooms, and best of all, Bedtime. As a language teacher with five children of her own to entertain nightly, she wants her wee ones to know that part of a happy adult life involves adventures in singing your heart out. Dee's percussive guitar, meandering mandolin, and sparkling vocal lines weave her unique expression into the grand tapestry of music that is at the heart of every moment.
"Charming like a sprite in the early morning dawn, with fresh laughter, beautiful voice and honest smile…"–Live Alive
"Dee has an engaging sound all her own; the warmth of her home comes out in her music and draws you in." -Shawn McBurnie, Rumgumption
A little bit about Kerri:
Kerri   has an incredible capacity as a soloist, as fiddler and vocalist alike, with many genres at her command.  Born to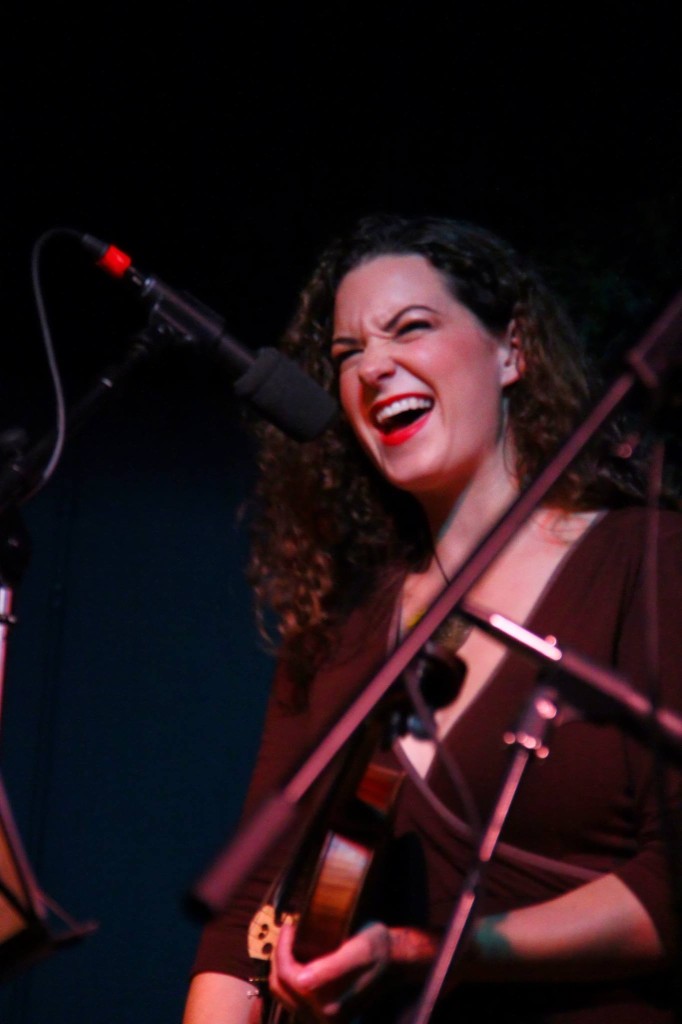 the altitudes and the fly-fishing streams of NW Montana, she eventually brought her Old Time and bluegrass ornamentation to the Celtic session music of New York and Texas, where she has gathered strains and stories to sow in the Midwest.  Kerri began her study and performance of music and theater at a young age. She has fiddled and sung with Celtic, Funk, Jazz, Country and Classical ensembles and performed leading roles in stage productions of Evita and Othello among others, as well as appearing with Wookiefoot at their most recent installations of Project Earth, Shangri la, Revival, and showcased her work with Gypsy Freq Circus, Lovesick and Lonesome, Belle Chance Trio, and many other spontaneous efforts as she travels this wide world. Soaring leads and ethereal melodies and harmonies are her trademark. As an entertainer she brings warmth and authenticity and seeks to create a story of her own within each piece. One cannot help but be transported to timeless spaces evoked by her passionate and distinctive delivery of folk music. Nuanced and lyrical, simple yet intricate, her music is breath-taking and beautifully crafted.
"When I listen to [Kerri] sing I either get chills or I weep or both. Her singing is so clear that I don't hear words, I hear absolute tones. And they sound divine. I mean that. Kerri's voice resonates with the beauty and grace of god."  -Brant Kingman, Kingman Studio